* Black Friday Deals Are There. Our lists are based on quality only, but you will see many items on sale today.
Compare the Latest 4 Swisher Lawn Mowers 2022
List of the latest Swisher lawn mowers in the order in which they were added to our database (To compare any of the 4 models, just click their Add to compare button):


Advertising disclosure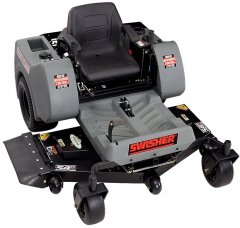 The 24hp ZTR2454KA aspires to be a pro among the 54-inch models, boasting of a top speed of 8mph, two 4-gallon fuel tanks, a welded steel frame, and an 11-gauge steel cutting deck.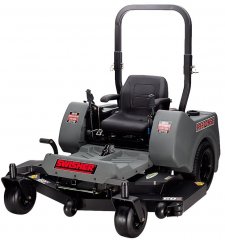 The ZTR2460KA is a semi-professional zero turn with a 60-inch cutting width and a 24hp engine (Kawasaki) geared for up to 8 miles per hour.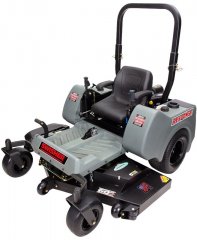 This is a semi-professional 60-inch model with specs like a 27hp engine, a forward and reverse top speed of 8mph, an 8-gallon fuel capacity, two control panels, two towing hitches, and an 11-gauge steel deck.

One of the few 66-inch width mowers intended for personal use, the ZTR2766 flaunts pro features like a 27hp motor, an 8-gallon fuel capacity, and an 11-gauge deck.
You Should Also Check Out: